Pronator Teres: The lateral border of the pronator teres muscle forms the medial border of the cubital fossa, an anatomical triangle located over the elbow.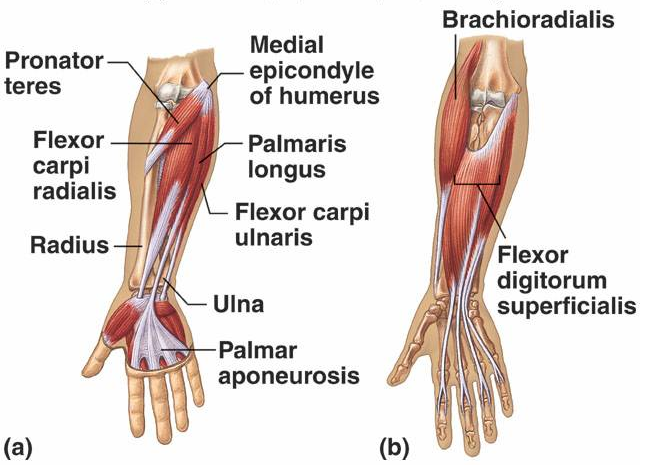 Origin: It has two origins, one from the medial epicondyle, and the other from the coronoid process of the ulna.
Insertion: It attaches laterally to the mid-shaft of the radius.
Function: Pronation of the forearm.
Nerve supply: Median nerve.
Upper Extremity Muscle Atlas
Abductor Digiti Minimi
Abductor Pollicis Brevis
Adductor Pollicis
Flexor Digiti Minimi Brevis
Flexor Pollicis Brevis
Interosseous Muscles, Dorsal
Interosseous Muscles, Palmar
Opponens Digiti Minimi
Opponens Pollicis