Insulin Resistance:Causes,Symptoms,Diagnosis & Treatment
Insulin Resistance: Insulin, a hormone produced by the pancreas, permits cells to absorb glucose so that it can be utilized as energy.  Insulin resistance is a situation in which a given concentration of insulin produces a less-than-expected biological effect. Insulin resistance has also been described as the requirement of 200 or more units of insulin per day to succeed glycemic control and to inhibit ketosis.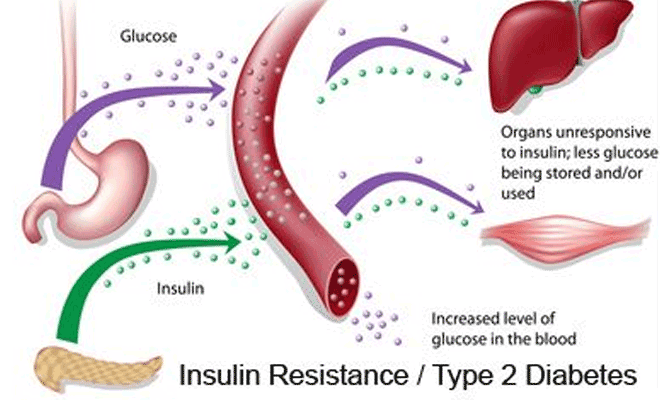 One in three Americans—half of those age 60 and older— have a silent blood sugar complication known as insulin resistance. Insulin resistance raises the risk for prediabetes, type 2 diabetes and a host of additional serious health problems- heart attacks, strokes, and cancer.
In insulin resistance, muscle, fat, and liver cells do not react accurately to insulin and thus cannot efficiently absorb glucose from the bloodstream. As a consequence, the body needs higher levels of insulin to maintain glucose enter the cells.