Inferior Gemellus: The inferior gemellus muscle attaches the upper legs to the pelvic region. This muscle facilitates the rotation of the thigh in a lateral, or outward, motion.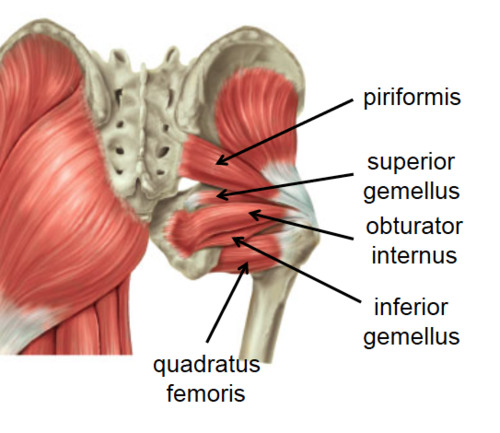 Origin: Posterior portions of ischial tuberosity, a bony protrusion on the lower back part of the hip bone.
Insertion: Medial surface of greater trochanter of the femur, and connected with the obturator internus muscular tendon.
Function: Rotates the thigh laterally; also helps abduct the flexed thigh
Nerve Supply: Nerve to the quadratus femoris or nerve to the obturator internus or both (L4-S1).
Muscles of the Lower Limb