Gluteus Minimus: The gluteus minimus, the shortest of the three gluteal muscles, is located immediately beneath the gluteus medius.The gluteus minimus is the deepest of the superficial gluteal muscles. It is similar in shape and function to the gluteus medius.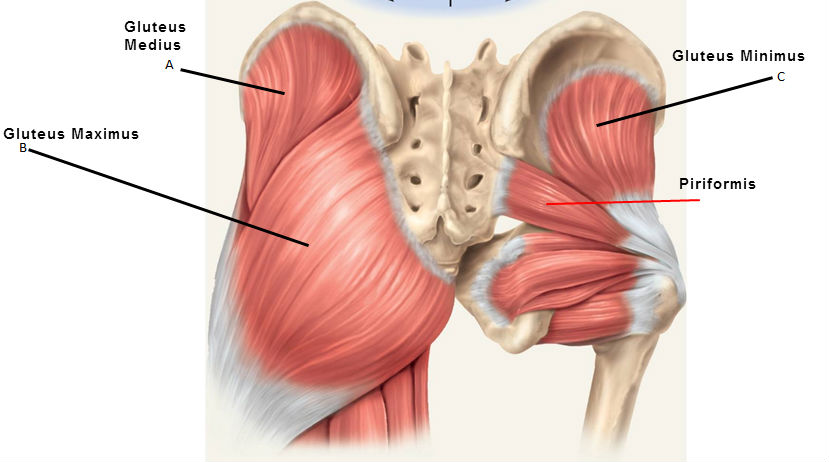 Origin: Originates from the ilium and converges to form a tendon.
Insertion: Inserting to the anterior side of the greater trochanter.
Function: Abducts and medially rotates the lower limb. While locomotion, it secures the pelvis, limiting the pelvic drop of the opposite limb.
Nerve Supply: Superior gluteal nerve.
Muscles of the Lower Limb