Gluteal Muscles: The gluteal region is located posteriorly to the pelvic girdle, at the proximal end of the femur. The muscles in this section move the lower limb at the hip joint.
The muscles of the gluteal region can be broadly classified into two groups:
Superficial Muscles– A group of large muscles which abduct and extend the femur.
Deep Muscles– A group of smaller muscles that principally act to laterally rotate the femur.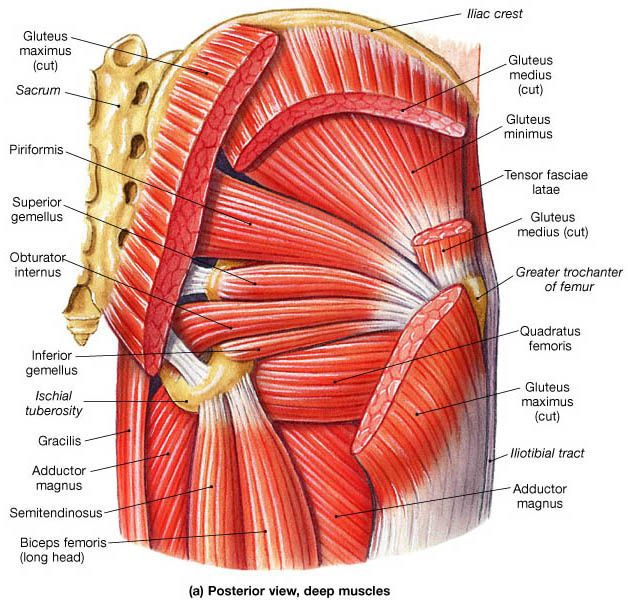 Gemellus Inferior
Obturator Internus.