Brachioradialis: The brachioradialis is a paradoxical muscle. Its origin and innervation are characteristic of an extensor muscle, but it is actually a flexor at the elbow joint. The brachioradialis muscle is most visible when the forearm is half pronated, and flexing at the elbow against resistance.
In the distal forearm, the radial artery and nerve are sandwiched between the brachioradialis muscle and the deep flexor muscles.
Origin: Originates from the proximal aspect of the lateral supracondylar ridge of the humerus.
Insertion: Attaches to the distal end of the radius, just before the radial styloid process.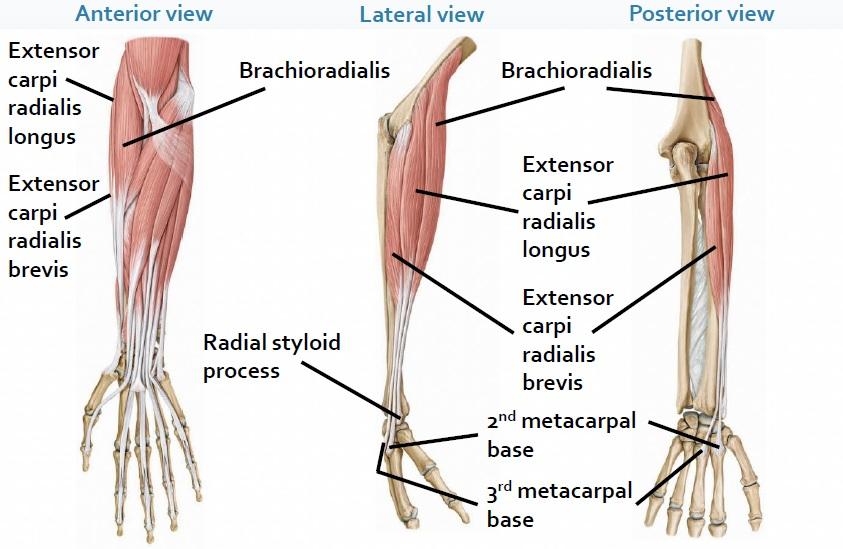 Actions: Flexes at the elbow.
Nerve supply:  Radial nerve
Muscles of the Upper Arm
Abductor Digiti Minimi
Abductor Pollicis Brevis
Adductor Pollicis
Flexor Digiti Minimi Brevis
Flexor Pollicis Brevis
Interosseous Muscles, Dorsal
Interosseous Muscles, Palmar
Opponens Digiti Minimi
Opponens Pollicis