Abductor Pollicis Longus: The abductor pollicis longus muscle is situated immediately distal to the supinator muscle. In the hand, its tendon contributes to the lateral border of the anatomical snuffbox.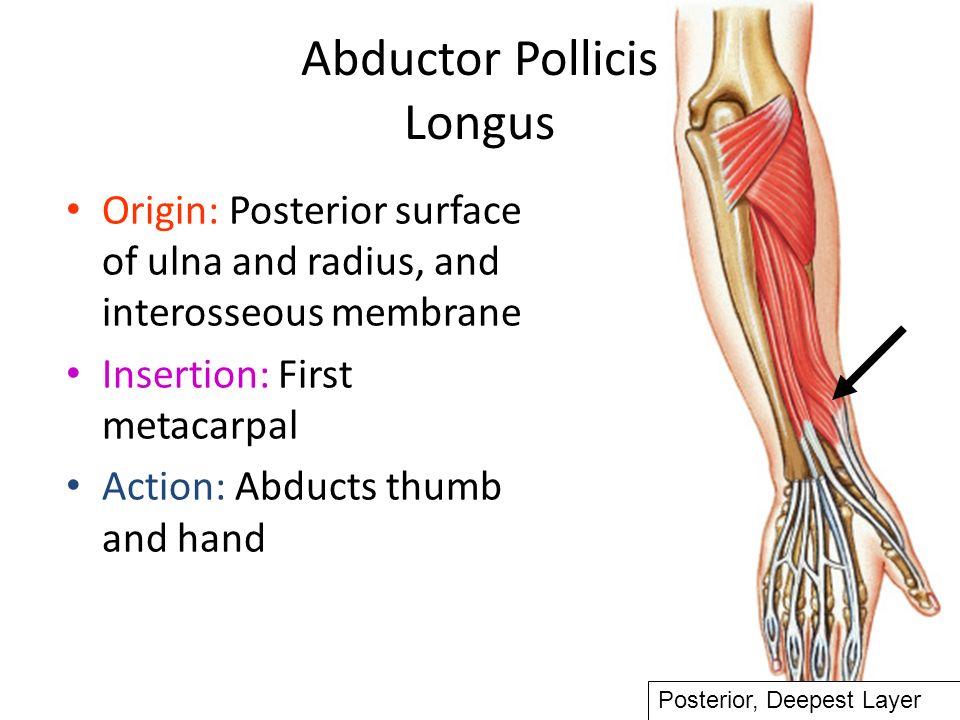 Origin: Originates from the interosseous membrane and the adjacent posterior surfaces of the radius and ulna.
Insertion: It attaches to the lateral side of the base of metacarpal I.
Function: Abducts the thumb.
Nerve Supply: Radial nerve (posterior interosseous branch).
Upper Extremity Muscle Atlas
Abductor Digiti Minimi
Abductor Pollicis Brevis
Adductor Pollicis
Flexor Digiti Minimi Brevis
Flexor Pollicis Brevis
Interosseous Muscles, Dorsal
Interosseous Muscles, Palmar
Opponens Digiti Minimi
Opponens Pollicis